Exquisitely crafted by the
renowned interior design firm II BY IV DESIGN,
with custom features throughout and extra
deep balconies and terraces,
every detail has
been meticulously thought
through to bring a new level of luxury to
Bayview Village.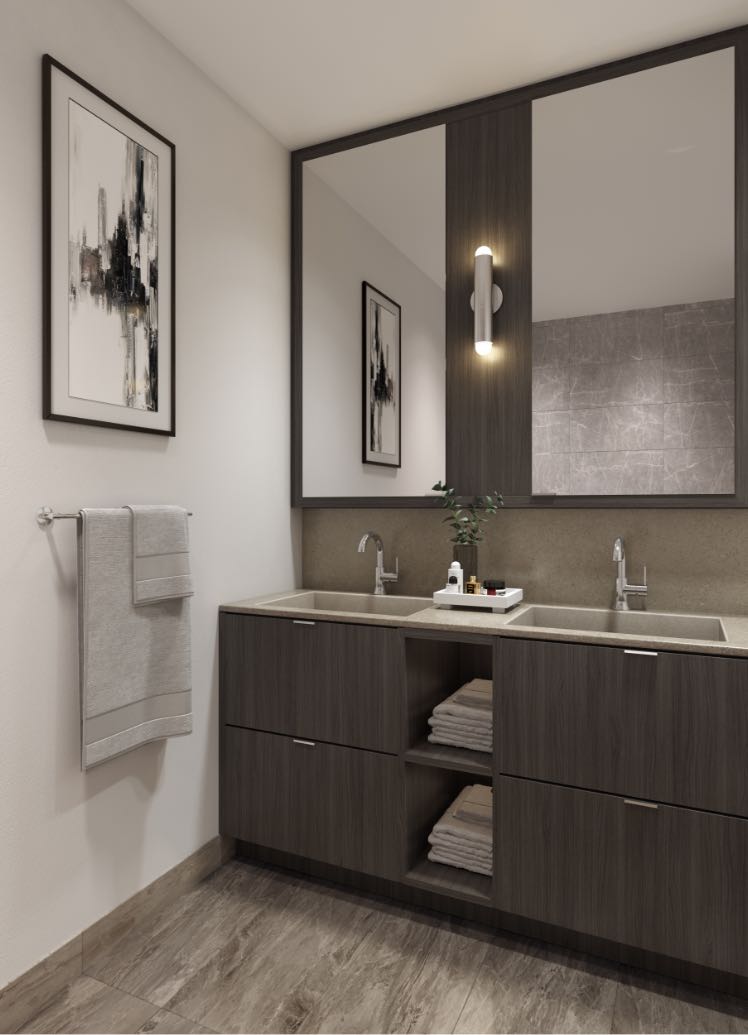 Fitness
Centre
A fully equipped gym and movement studio enable you to attain your fitness goals, in a space designed to help you focus. Natural lighting, and stylish decor details work together with beautiful views overlooking the landscaped terrace.