Must-Stop
Shops
You're only steps from Bayview Village Shopping Centre, aka BV, one of Toronto's most exceptional shopping centres, with its own unique personality and level of service. Matching Yorkville in terms of quality and variety, Bayview Village comprises some big names you're familiar with — Browns, TNT, Tommy Bahama – and others you'll be thrilled to discover – Sarah Pacini, Judith & Charles, Sandro, and more.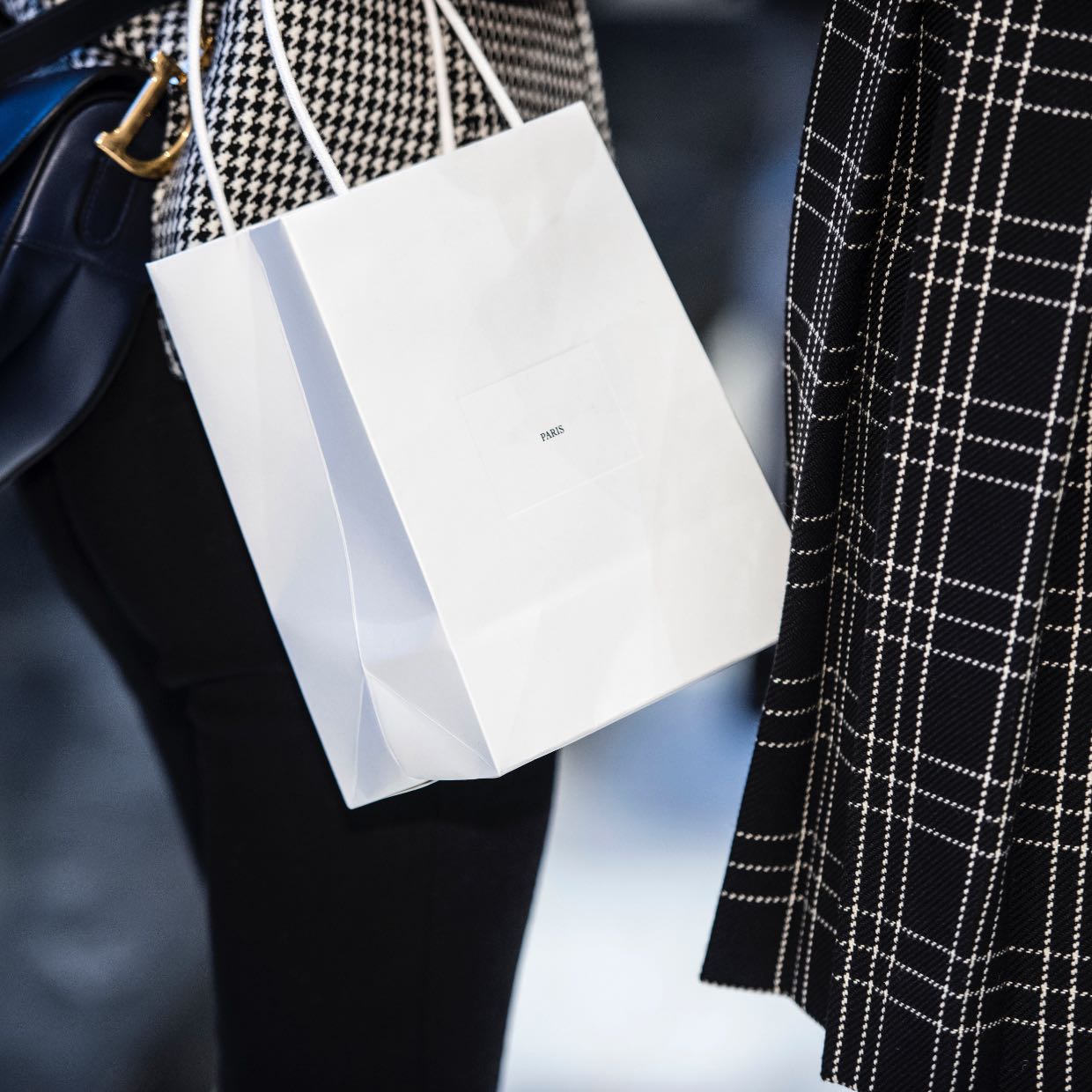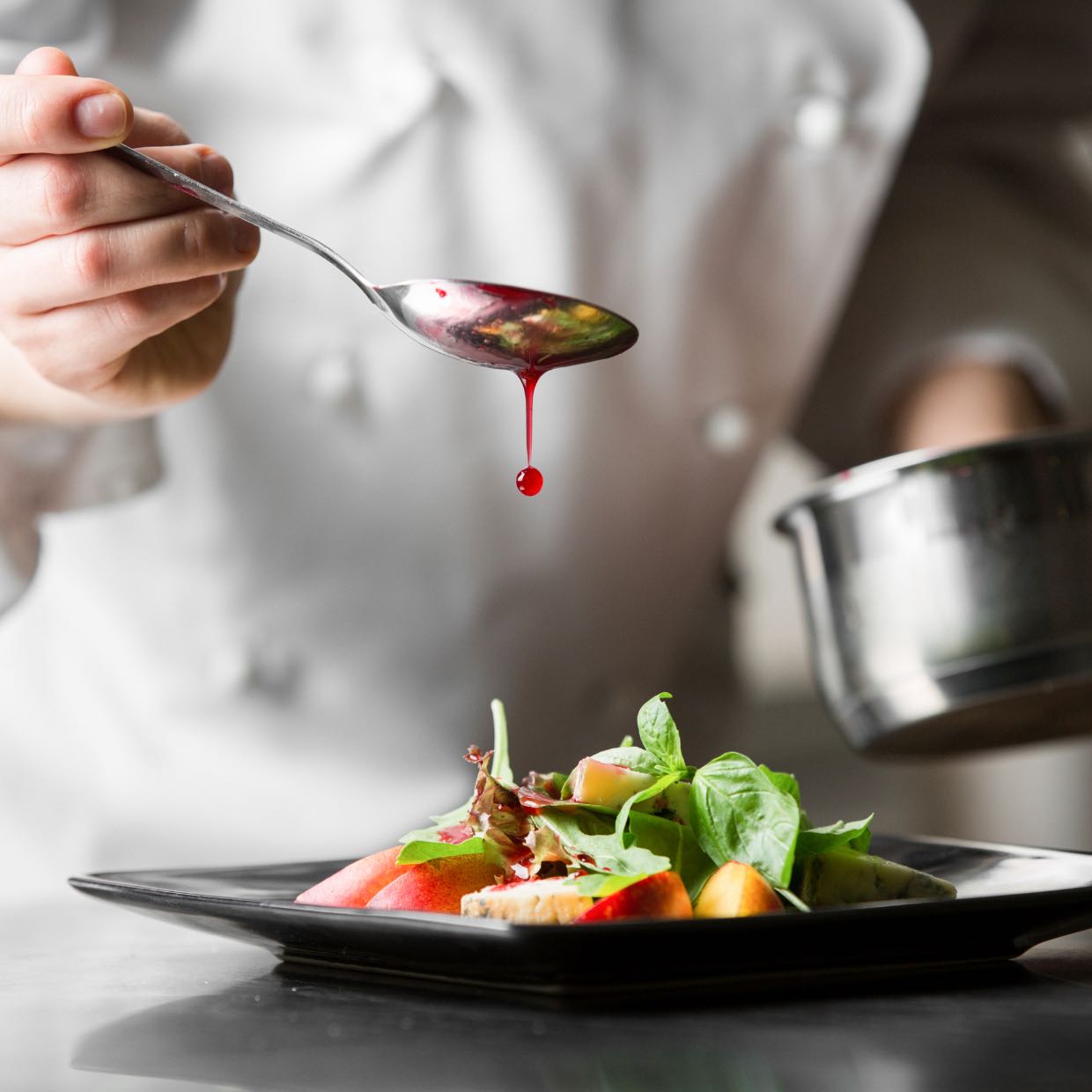 Food Fantasies
Fulfilled
While shopping 'til you drop at Bayview Village Mall, it's always good to know you can sink into a seat in a high-quality restaurant and allocate time for delicious food and personable service. The restaurants at Bayview Village Mall are all part of the experience at this emporium of haute fashion and remarkable style.
It Takes A Village
Living at 625 Sheppard, you're immersed in an unrivalled lifestyle where luxury offerings abound, and there's always something new and exciting to discover – only a stone's throw from home.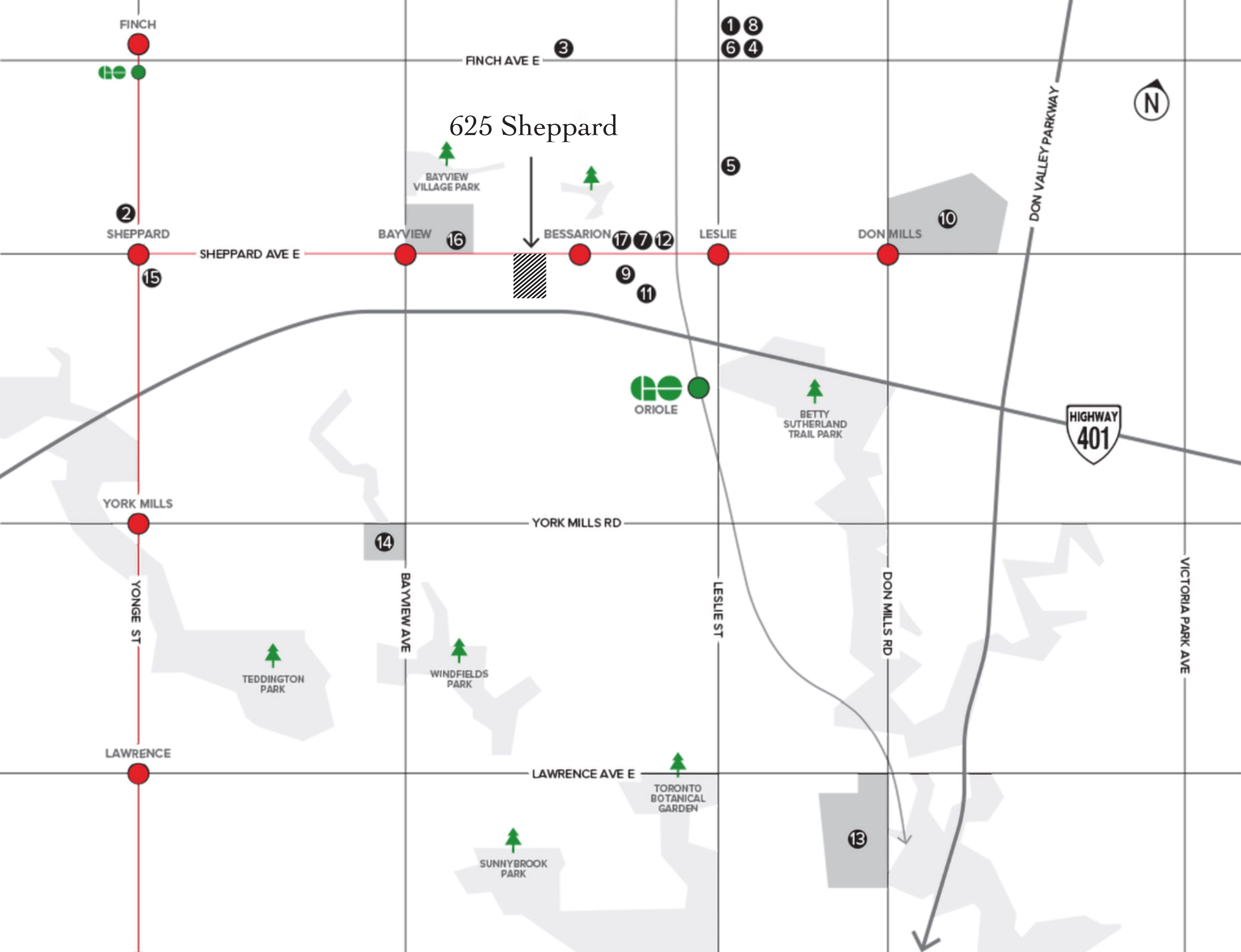 BAYVIEW VILLAGE SHOPPING CENTRE
Boutiques
TNT
New Balance
Tommy Bahama
Janan Boutique
Luisa Cerano
Andrews
Banana Republic
Brian Bailey
Brooks Brothers
Chadwick's
Honey
Judith & Charles
Lemor
m0851
Reve Rouge
San Marino Menswear
Talbots
Restaurants & Cafes
Aroma Espresso Bar
Bread & Roses Bakery Cafe
Goa Indian Farm Kitchen
Il Fornello
Lettieri Espresso
Oliver & Bonacini
POPA
South Street Burger
Tabule
Groceries & Liquor
Fruit of the Land
LCBO
Loblaws
Pusateri's Fine Foods
Shoe Stores
Geox
Ron White
Stuart Weitzman
Services
Bayview Tailoring
Bayview Village Shoe Service
Shopper's Drug Mart
Toronto Public Library
OTHER AREA AMENITIES
Restaurants & Cafes
1. Asian Legend
2. Bake Code Euro-Asian Bakery
3. Cafe Maxim's
4. Congee Wong
5. Jerusalem Restaurant
6. Sushi Legend North York
Groceries
7. Taro's Fish
8. Sunny Supermarket
Shopping
9. Canadian Tire
10. CF Fairview Mall
11. IKEA
12. MEC Mountain Equipment Co-op
13. Shops at Don Mills
14. York Mills Shopping Centre
15. Whole Foods
16. Bayview Village Shopping Centre
Future Services
17. Bessarion Community Centre
Easy Travels
Before the arrival of the subway in 2002, Sheppard Ave. east of Yonge St. felt isolated and disconnected from the rest of the city. Now, it's become an exuberant, connected neighbourhood, offering the pleasures and amenities of 21st century living. And the future promises to be even better.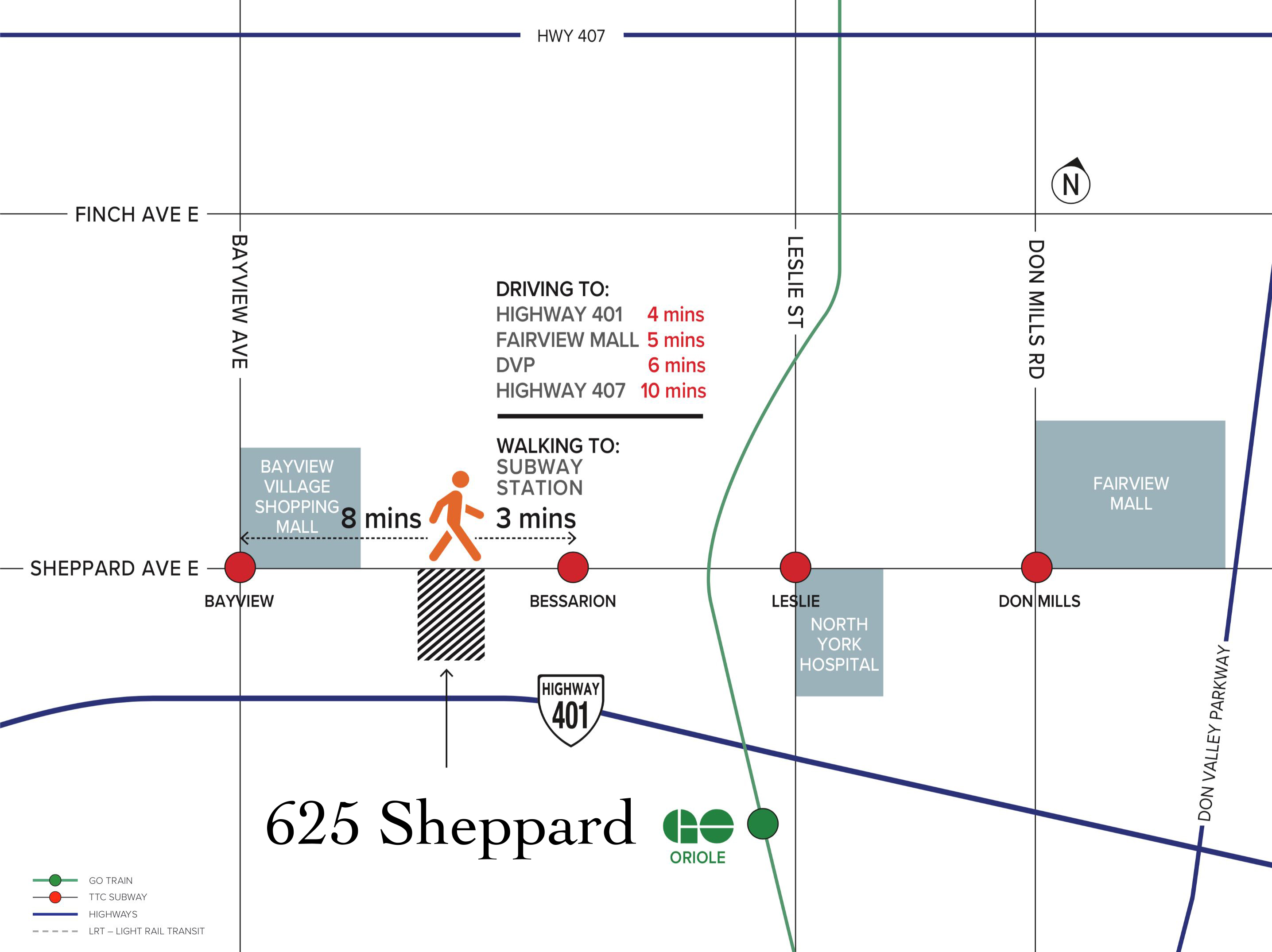 RIDE
From Bayview or Bessarion subway stations, mere steps from your door, getting to downtown Toronto is a breeze. Plans for more TTC connections are on the drawing board. Once funding is secured, construction on the proposed Sheppard East LRT will proceed. This new line with dedicated track lanes will connect the Yonge-Sheppard station with Scarborough McCowan and UTSC stations in the east.
WALK
Tree-lined sidewalks make for pleasant walks around the neighbourhood. Travel on foot to Bayview Village to shop, try out a restaurant, or simply people watch. More ambitious walks are always available in the parks and ravines near 625 Sheppard, including a new park that will be located adjacent to our townhomes.
DRIVE
Driving to the other end of the GTA, to Pearson Airport or out of town is convenient with easy access to both highway 401 and the DVP just a few blocks south.